It is better to use a mobile crusher and a fixed crusher, which should be analyzed according to the actual situation. After all, each sand and gravel plant configuration is not the same, the applicable equipment is also different, as long as it is suitable for their own crusher is good. However, making a comparison between two kinds of equipment, or mobile crusher is more intelligent, in line with the requirements of modern sand plants.
The mobile crusher can move on its own, which is more convenient than the fixed type, and does not require complex pile fixation. It is simple to install, easy to use, and more practical. This is why many sand and gravel factories now like to use mobile crushers.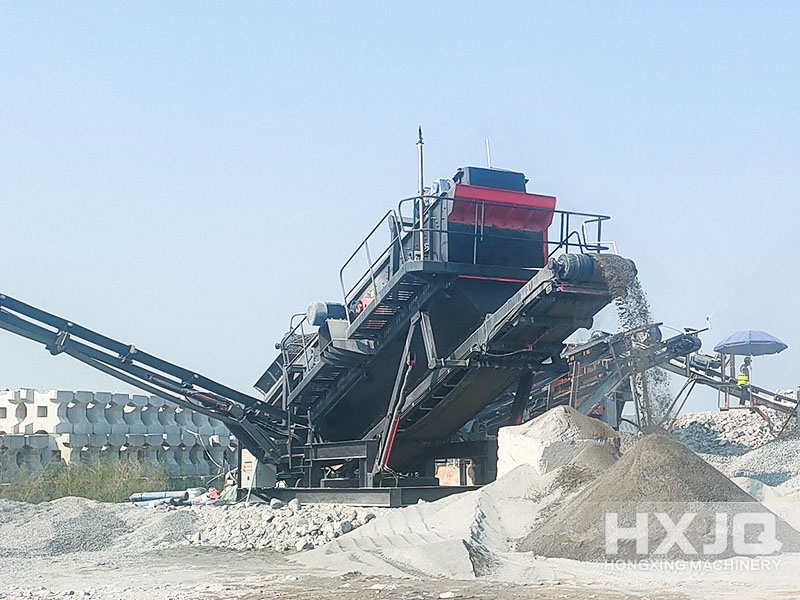 1. A device is equivalent to the whole production line. Including feeding, screening, crushing, sand making, etc., a device can be directly put into operation on the job site, saving time and high efficiency.
2. The mixed use of oil and electricity, more energy-saving and environmental protection, can choose its own diesel generator set, no electricity in the field, power failure operations no longer have to worry.
3. The crawler mobile crusher has a PLC central control system, which can remotely control the operation of the equipment. One person can control the whole process, which is simpler and saves manpower.
4. A machine is equivalent to a factory, because there is no need to hit the base, not rent the venue, save the material back and forth transportation and environmental pollution control costs and other expenses, can save tens of thousands to hundreds of thousands of costs per year, the early investment is large, but the late operation cost is very low.
Many people will inevitably choose difficulties when choosing a mobile crusher. They do not know which manufacturer to choose. It is recommended that you go to Henan Hongxing Mining Machinery to see and specialize in the production of mine crushers. There are various types of mobile crushers here, and the different advantages are not the same. Because there are many kinds of crushing equipment that can be matched with mobile crushers, it is recommended that you still go to the manufacturer and the technical manager to communicate in detail to formulate a plan.