Even though the jaw crusher has a simple working principle and simple body structure, it's still easy on its application, in which there it can crush various materials with large and little hardness. Additionally, there have full types of jaw crushers with diverse capacities, ranging from dozens of tons to thousands of tons, which could meet the requirement of the large, medium, small crushing line, so it is reasonable that jaw crusher is more easy-operated and suitable for users.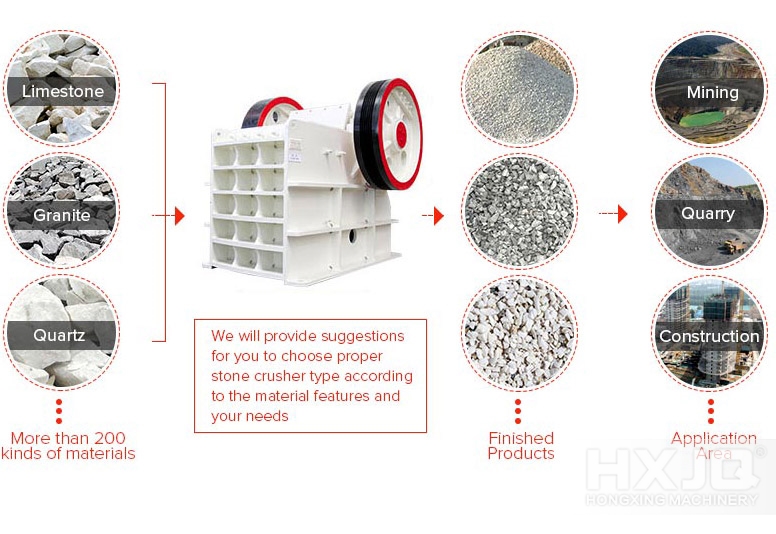 1. Simple Structure: its operation and maintenance are very convenient for its simple structure.
2. Lower Pollution: there spraying configuration is installed with the input port of the jaw crusher, in this way, dust pollution could be optimized. And a separate machine is adjusted to the multi-model dust collector, lessening environmental pollution deeply, and creating a greener working site.
3. Lower Investment: Jaw Crusher has the higher value, the first reason is its simple structure, and low produced cost, the second is wear-resistant, has longer working span time, and low operation coast.
4. Adjustable size of the output port, small working area: the output size is adjustable upon processing machines with different scales. After the upgrade of Jaw Crusher, it has less volume and area.
All in all, Jaw Crusher has the prominent state among different kinds of crushers for these strengths.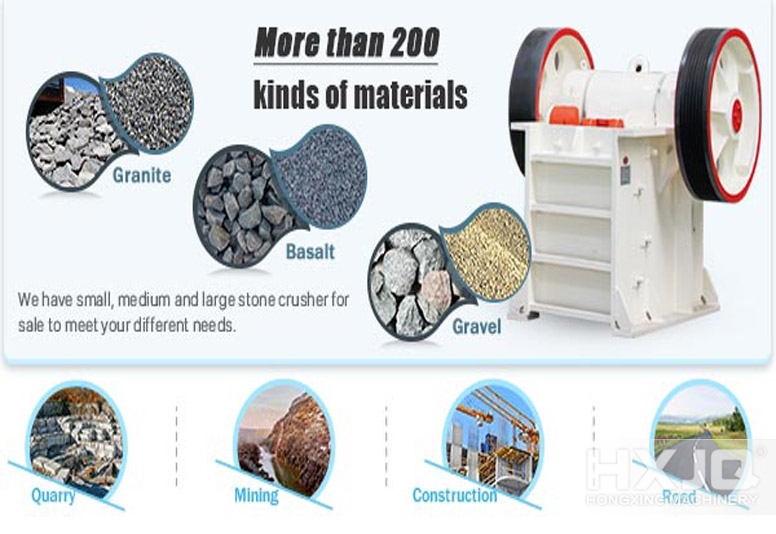 You tell us your need, we will solve the rest. Learn More