VSI series sand making machine is a new type of sand making machine, mainly used for construction sand making, is the current advanced equipment for producing artificial sand, VSI sand making machine usually with sand washing machine, crusher, vibrating screen and vibrating feeder and so on to form a sand making line.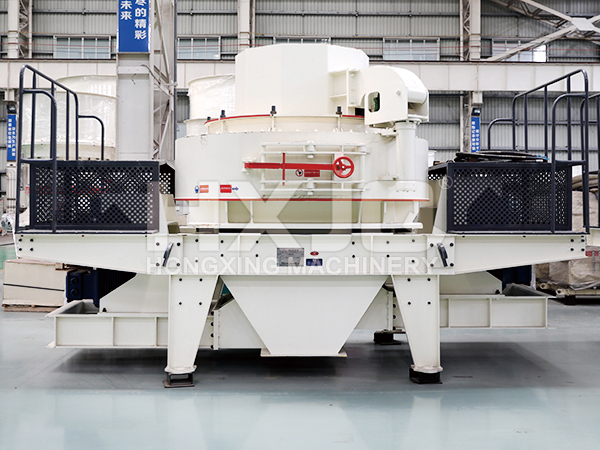 The working principle
VSI sand making machine uses the high speed rotation of the materials to crush each other and the friction between the materials to crush, its maximum size of the incoming material must be in accordance with the machine's technical performance parameters table of particle size, it is strictly prohibited to enter the crusher of materials larger than the specified size. The maximum water content of the crusher is 20% or less. Generally, the ore coming out of the sand washer can be directly crushed into the machine.
The performance characteristics
1. Large capacity and high output—compared with the traditional equipment under equal power, the output is improved by 30%.
2. Low consumption of wearing parts 3. VSI series new sand making machine has excellent grain shape - the product is cubic in shape,good grain shape, especially suitable for artificial sand making and stone shaping.
4. Easy to install and operate. Once the detailed usage requirementsis clear, the VSI sand making machine only needs minor adjustments, it can perform its excessive function to a greater extent.
Notes for installation and use.
1. When installing, the sand making machine should be levelled so that its main shaft is vertical to the horizontal, and appropriate space should be left on one side of the machine for testing purposes.
2. After installation, carry out a comprehensive inspection. Check whether the lubricating oil pipe is firmly connected, and refill the oilonce before the test run. Check whether the lubricating oil pipe is firmly connected to the lattice parts and carefully check whether there are any foreign objects on the impeller.
3. Before production, first carry out empty load test run, and confirm that there is no problem after the test run before formal production.
4. Load test run into the material size strictly according to the specifications of various models, strictly forbid greater than the specified material into, found large materials should be excluded in a timely manner.
5. Check whether the vortex cavity observation door is closed before starting the sand making machine, in order to prevent the material from being washed out from the vortex cavity observation door, which may cause danger.
6. Before the main machine of the sand making machine stops working, it should stop feeding, otherwise it will cause the impeller tobe crushed and burn the motor.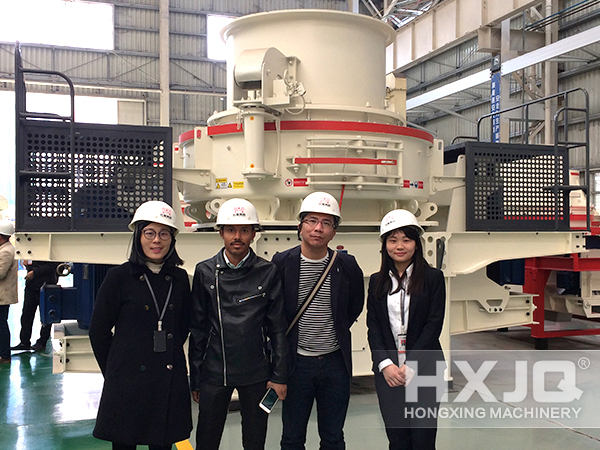 If there is anything else you would like to know, please feel free to contact us.