With the development of city, many concrete pavements have been removed and disposed as construction waste. However, the dismantled concrete blocks can be reused for paving so that not only can the recycling of resources be realized, but also a certain economic benefit can be brought to the enterprise.
1. Traditional Concrete Crusher
The commonly used type is jaw crusher because of its low commissioning cost and large crushing ratio. Its output capacity can reach 2200t/h, which is the level that ordinary mining crusher machines can't reach. And the key point is that its structure is simple and it is very convenient to maintain.
2. New Type Concrete Crusher
The mobile crushing station is a new type of concrete crushing equipment used in pavement operations in recent years. It has the advantages that ordinary concrete jaw crusher can't replace - high mobility and flexibility. And it can save labor and energy costs.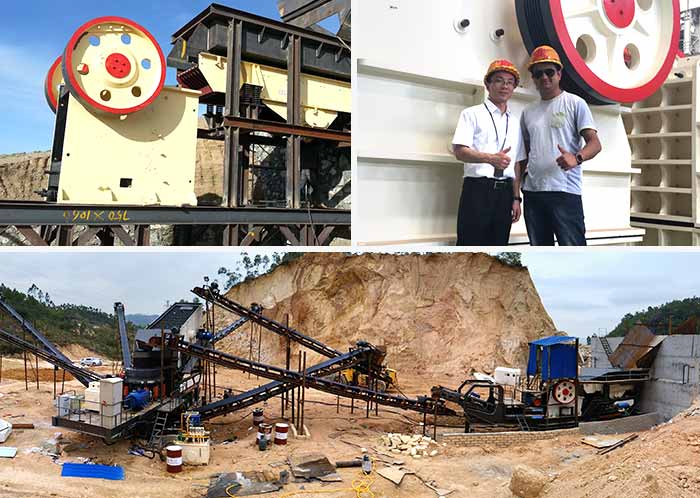 How Much Does a Concrete Crusher Cost?
The cost of concrete crusher differs because of the concrete crusher types and the model specifications. so the price of concrete crusher is based on the actual requirement of customers!
We have that two kinds of concrete crushers mentioned above. If you need, please feel free to contact us online for free inquiry.