It is well known that artificial sand gravel generally is made by rocks, like limestone, granite, pebble, feldspar, quartz, basalt, etc. There has an abundant reserve of natural rocks, and good sand-making potential, which leads to artificial sand has replaced natural sand, being applied universally.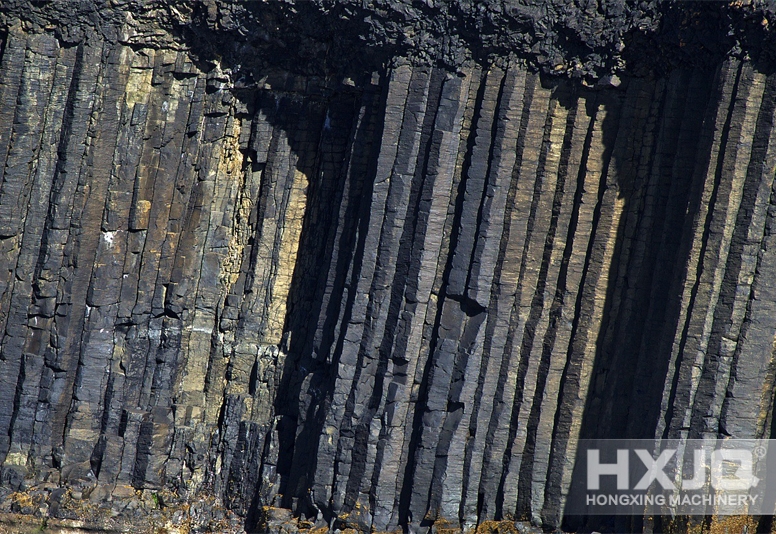 Acquiring the higher hardness and compression resistance, asphalt adhesion, etc, basalt is a fine kind of rock applied in the transportation on the high-speed railway, or higher-rank railway, and is also verified internationally, that is because sand particles produced by basalt acquires better shape request, and more rigorous particle control.
Basalt is a good raw material for the production of cast stone, which is made by melting, casting, crystallization and annealing the basalt. It is harder and more wear-resistant than alloy steel and more corrosion-resistant than lead and rubber, In addition, basalt also is functioned as a lubricant in an excellent tech of cast steel, which can prolong the service life of cast film. At the same time, basalt can also be drawn into glass fiber, which has stronger alkali resistance and better high-temperature resistance than ordinary glass fiber cloth.
When some users select basalt materials for construction, they do not have certain standards on the particle size of basalt materials. Therefore, in this case, a basalt jaw crusher can be selected for simple coarse crushing, which saves time and labor for them.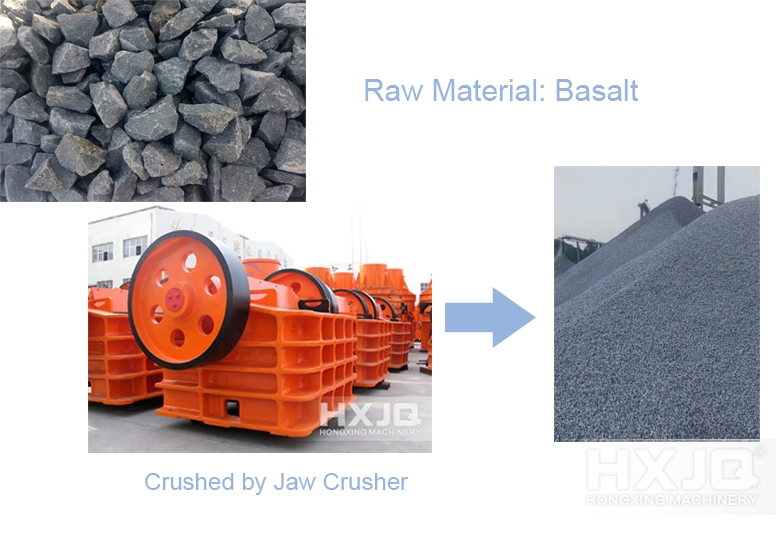 There some enterprises require that the finer the basalt material particle size is, the better. Therefore, the basalt jaw crusher that can only carry out coarse breaking treatment will not meet the user's requirements. Meanwhile, the crushing method is to finely crush this basalt again, so that the basalt impact crusher is more suitable. This basalt impact crusher can handle the sand and gravel materials with very fine particle size, so it can fully meet the needs of users.