Containers of multiple mobile stone crushers from Hongxing Mining Machines are being delivered to South Africa for promoting harmonious development.
The capacity required by customers is 300t for 8 hours. After the in-depth consultation and understanding of raw material, working site size, final product requirement, estimated investment and expected profit, our engineer recommend the newest mobile stone crushers for customers.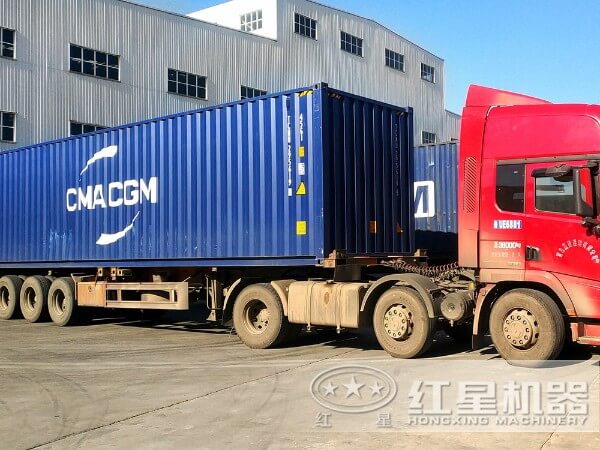 Background of Customer
Located in the southwest of Mpumalanga Province, the user is mainly engaged in the crushing and sand making project of quarry. The machines were purchased for the granite crushing.
1. Venue: space is limited, and users need to establish multiple production lines
2. Requirements: 300 tons per day, 8 hours of working time. The machine should in line with environmentally-friendly crushing standards.
According to the actual needs and comprehensive on-site conditions of the users, we choose the mobile stone crusher for him. And the production capacity, operation and site standards all meet the needs of customers. The selection criteria are:
1. Small footprint
2. Intelligent operation
3. Capacity satisfaction
4. It conforms to the local environmental crushing standard. The finished product is uniform and the industrial value is very high.
The mobile stone crushers designed for South African customers has been highly recognized and affirmed. Our technicians offered the service of installation, on-site guidance and operation, etc.
If you have interest on mobile stone crusher, please feel free to contact us. Welcome for your inquiry.