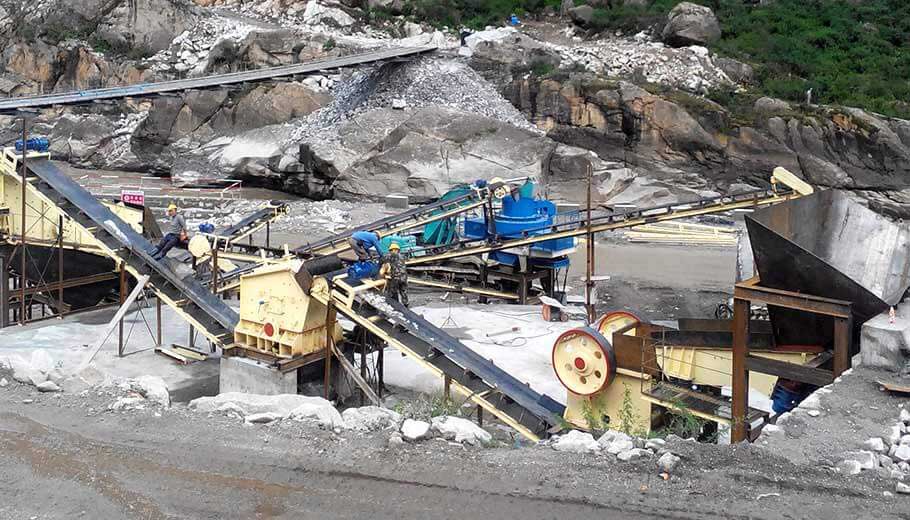 Sand Making Production Line
Production Capacity:35-720t/h
Final Output Size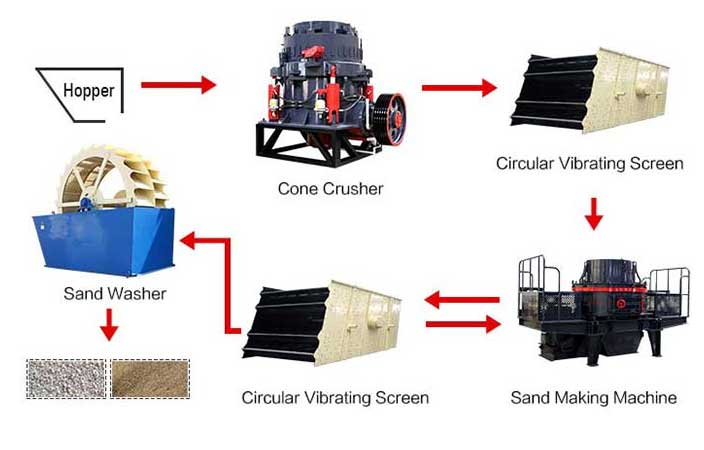 Introduction of Sand Making Production Line/Sand Making Plant
Sand making production line mainly consists of jaw crusher, sand making machine/ball mill, sand washing machine, vibrating screen, vibrating feeder, belt conveyor, etc. It is widely used to provide high quality aggregate for construction, building, highway, railway, etc.
The hot sale sand making production line includes artificial sand making plant, silica sand making plant, plaster sand making plant, etc.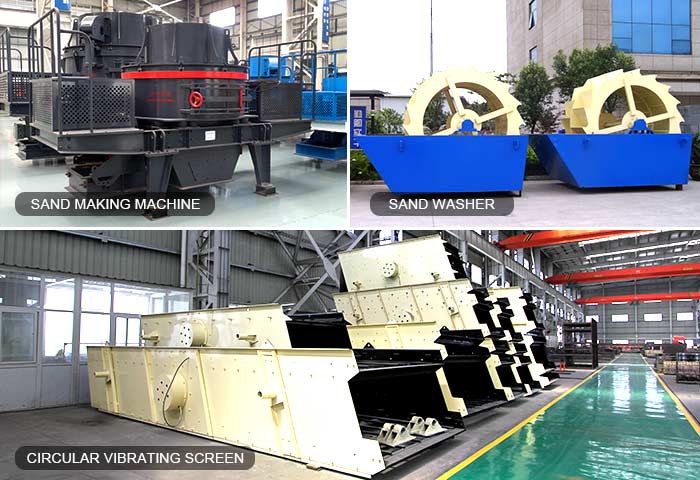 Production Process of Sand Making Production Line/Sand Making Plant
Firstly, the raw materials will be sent into crusher machine for primary crushing and then the crushed stones will be sent into sand making machine for further crushing and product shaping. At last, the finished particle size which meet the standard will be sent into sand washing machine for cleaning; while the unqualified particle size will be sent into crusher for further processing until they reach the standard.
The final product has cube shape and provide the qualified aggregate for high way,railway,water conservancy and concrete mixing station,bringing considerable economic benefits for customers.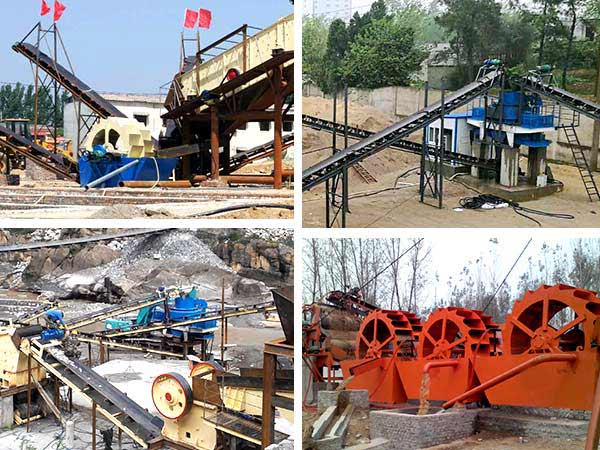 Why Choose Us
As the leading sand making plant manufacturer with 40 year history in China, we will provide you the high quality products at 100% factory price.
If you are new in this industry, we will provide professional solutions for you according to your needs.
Advantages of Sand Making Production Line
For artificial sand, silica sand, quartz sand, plaster sand, etc. Customized solution according to your specific needs.
01

Professional Solution, High Efficiency

Full and complete service system, professional team, guarantee the production efficiency

02

Full Specifications For Choice

Specific solutions for you to meet small, medium and large sized production needs

03

High Quality Finished Product

Excellent final product shape and uniform particle size

04

Free Technical Support and Service

Product installation,commissioning, technical training, etc
Related Projects
The cone crusher handles its first concrete crushing job in Argentina in impressive style. Not only the large capacity but also the automatic control system were convincing arguments.
Copyright© 2019 Hongxing Machinery.All Rights Reserved