Sand Crusher
We have a wide range of sand crushers for choice, various types, full models, meeting different needs. Get a customized solution for yourself now!
12-725t/h

Processing capacity

25-50mm

Max Feeding Size

0-5mm

Final Size
Main Crushing Process

Adjustable final size to meet your different needs
China

40 Yrs Manufacturer

Fast Delivery

15-40 Days

Wide Market

100+ Countries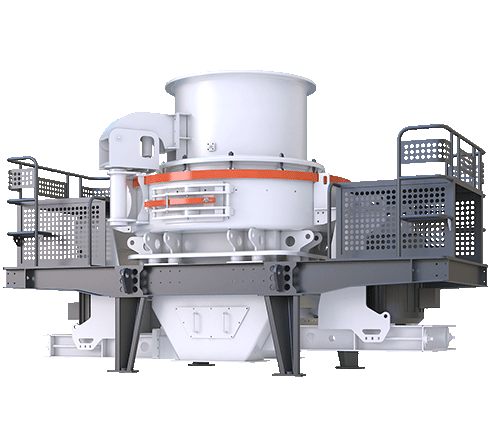 If you are interested in our products, please email us at sinohxjq@hxjq.com

Brief Introduction of Sand Crusher
Sand Crusher is widely used to process quartz, sandstone, pebble, limestone, basalt and other stones into sand. It is the key equipment for artificial sand making as to provide high quality sand aggregate for building, highway, construction, concrete batching plant, etc.
Our Sand Crusher is manufactured on the foundation of decades-long production experience combined with introduction of advanced manufacturing technology, featured with deep chamber rotating design, high crushing ratio and oil lubricating proposal, etc.

Sand Crusher is widely used in many industries, especially for artificial sand, quartz sand, silica sand making, with high quality and even-shaped finished product usually no more than 5mm.
Application of Sand Crusher
1.For processing rocks, river stone, gravel, granite, etc.
2.Common final output size:0-5mm, 5-10mm, etc.
3.Hot sale capacity:10-20t/h, 60-100t/h, 150-200t/h, 200-300t/h, 300-400t/h, etc.
Advantages of Sand Crusher
1.Competitive price(factory-direct sale), quality guarantee, fast shipment.
2.High crushing efficiency, adjustable final size, reliable performance, easy maintenance.
3.High quality spare parts, long lifetime, full service system.
Free Inquiry

60s Online response

1-7days Customized solution

15-30days fast delivery

10-60days Cargo arrival

Anytime After-sales service
Hot Sale Sand Crusher Types
Live Videos of Sand Crusher Projects
50-80t/h Stone Crusher Plant

PLAY

Mobile Stone Crusher Plant

PLAY
Related Projects of Sand Crusher

120-150t/h Artificial Sand Making Plant in Indonesia
Technical Data of Sand Crusher
Model
VSI 7611
VSI 8518
VSI 9526
VSI 1140
VSI 1145
VSI 1150
Capacity
(t/h)
Feed both at center and sides
80-180
140-260
200-380
300-520
350-610
360-650
Feed at center
40-90
70-130
100-190
160-260
180-355
190-365
Max.feeding size
(mm)
Soft material
35
40
45
50
50
50
Hard material
30
35
40
40
45
45
Rotation speed(r/min)
1700-1890
1520-1690
1360-1510
1150-1300
1150-1300
1150-1300
Motor power(kw)
4P 110
4P 180
4P 264
4P 400
4P 440
4P 500
Overall dimension(L×W×H)(mm)
4100×2250×2300
4160×2320×2900
4560×2450×2830
5500×2700×3100
5500×2700×3100
5500×2700×3100
Note:processing Capacity May Vary With Different Materials And Feeding Sizes.

Company Strength Display
600

Large and medium-sized digital processing equipment

40

Leading manufacturer and exporter with 40 yrs history

200

Professional after-sale service personnel


Our Company is based in central China's provincial capital city of Zheng Zhou, covering an area of 350,000 square meters. It occupies 260,000 square meters of standardized heavy-duty industrial workshop and possesses a variety of medium and large-sized metal processing and riveting machinery with more than 600 sets of assembly equipment.