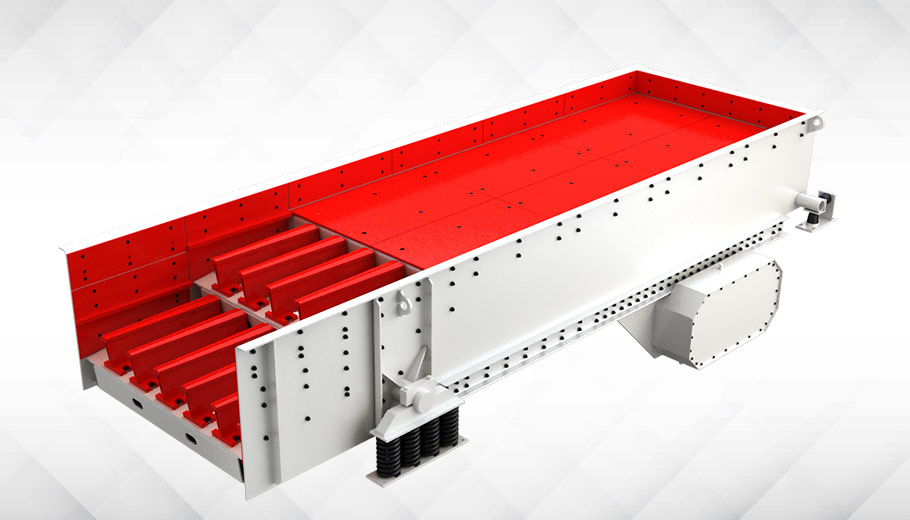 HSF Series Vibrating Feeder
01Processing capacity:400-1700t/h

02Max Feeding Size:700-1500mm

03Processing Material:200+ kinds
Processing Material: sandstone, pebble, limestone, granite, quartz, iron ore, copper ore, gold ore, basalt, etc.

Send Enquiry

Get Quotation(contact us by one of the three ways)
If you are interested in our products, please email us at sinohxjq@hxjq.com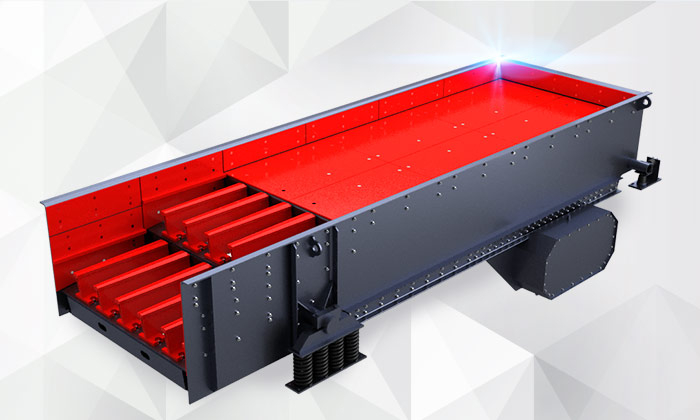 Introduction of HSF Series Vibrating Feeder
HSF series bar vibrating feeder is designed according to the heavy duty condition, which is suitable for feeding to the primary crusher equipment with medium and large size in mining, quarry, construction, road and other industries.
It is widely used to feeding granite, limestone, basalt, boulder, feldspar, iron ore, gold ore and other kinds of stones and ores.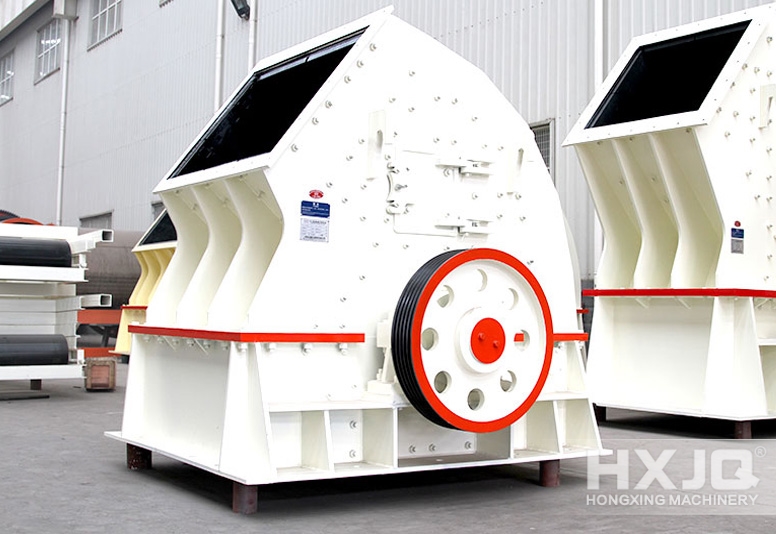 Features of HSF Series Vibrating Feeder
Optimized structure with strong impact resistance, suitable for different installation angles. Modular design, the wearing parts can be exchanged among various models.
Adjustable gap between the bars, the material distribution is more even. The second layer sorting screen can be selected, improve the utilization rate of raw materials.
Advantages of HSF Series Vibrating Feeder
Three large sized workshops, strict quality control system and decades of years production technology make our crusher machine better performance, higher crushing efficiency and longer service life.
01

Large Feeding Capacity

Optimized structure, full models for choice

02

Easy Operation & Maintenance

Compact structure, reliable performance

03

Long Service Life

High quality mesh,less quick-wear parts

04

Energy Saving,Low Costs

Low power consumption, high efficiency
Technical Data of HSF Series Vibrating Feeder

Quick Way To Get Price
Please feel free to fill in the following form or email us (sinohxjq@hxjq.com) to get product information,price,service and other supports.We will reply to you within 24 hours as soon as possible.Thank You!


30 seconds for connecting online customer service

within 24 hours for getting email reply

factory-direct sale, 100% factory price